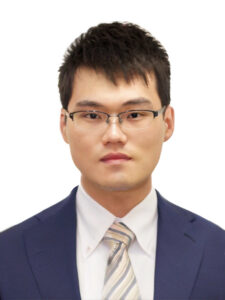 Juris Doctor (The University of Sydney)
Clive is a solicitor practicing exclusively in the area of dispute resolution and litigation and works under Principal Solicitor Terry Zhang at our Sydney CBD office.
Clive joined Zhang Shijing Lawyers in 2019. Prior to joining Zhang Shijing Lawyers, he gained invaluable exposure to various areas of commercial litigation by working in boutique firms in both North Sydney and the Sydney CBD.
Clive's development of a wide-ranging practice has allowed him to successfully represent clients, whether corporations or individuals, in a range of legal areas, achieving exceptional results. As solicitor advocate, Clive regularly appears in the various courts throughout New South Wales.
AREAS OF PRACTICE
Administrative & Govt
Appellate
Arbitration
Banking
Bankruptcy & Insolvency
Building & Construction
Contempt
Corporate & Commercial
Crime & Asset Confiscation
Criminal
Disciplinary Proceedings
Equity & Trusts
Family Provision
Industrial & Employment
International Arbitration
Inquiries & Commissions
Insurance
Intellectual Property
Local Govt & Environmental
Maritime & Transport
Personal Injury
Professional Negligence
Property
Regulatory
Strata & Community Title Law
Trade Practices & Competition
Wills & Probate
In recent two years, Clive has appeared as an instructing solicitor in the following matters:
Contact: wenhao@zhanglawyers.com.au
Wechat: Wenhao1298